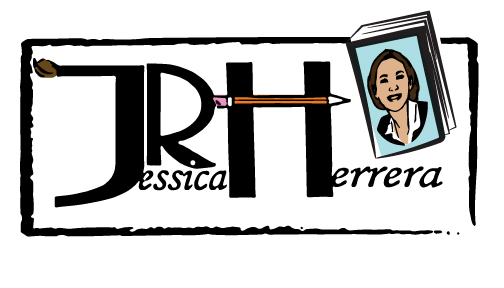 Sorry, I will not be able to have author visits until further notice.
If you are interested in scheduling an author visit, please fill out the form below:
I am located in Albuquerque, New Mexico and I am only available in New Mexico at this time.
For the presentation, I need a large tv or projector that accepts a USB device.
How much will it cost?
If the school is located in Albuquerque, New Mexico the estimated fee will be $200.00 per hour-long presentation or the purchase of $200 worth of books directly from www.jessicarherrera.com or in-person.*
Suggestion: It worked well for Kinder & First to watch together, and 2nd Graders to watch as a group separately.
Jessica's Author Visit Reviews:
"Jessica was able to keep 200 K-1st graders attention for the entire presentation. Her use of technology within the presentation itself awed the kids & teachers alike. Overall the best author visit & presentation."
"An enjoyable time, a great opportunity for students to meet an author, not just talk about an author. The presentation was just right. Age-appropriate, entertaining, a good learning opportunity."
The information I will need:
Don't forget to include the grade levels of the students who will be attending. (My current books are geared toward K-2nd graders if you are interested in a book reading.)
How will you be paying for the visit? How many teachers will be attending? What dates and times are you hoping for? Are you tax exempt? Are you willing to do a pre-order? If the presentation is out of the Albuquerque area, travel expenses are not included in the presentation fee and will be charged as they are incurred. Examples: gas, hotel fees, food.
*Prices subject to change without notice.